natural, organic allergen barrier balm
HayMax is a natural, organic and drug free allergen barrier balm (sometimes referred to as a nasal balm) that is applied to the rim of the nostrils. It can also be applied to the bones of the eyes (eye sockets). HayMax has been proven to reduce dust and pet allergens and trap more than a third of pollen from entering the body. Less allergen, less reaction.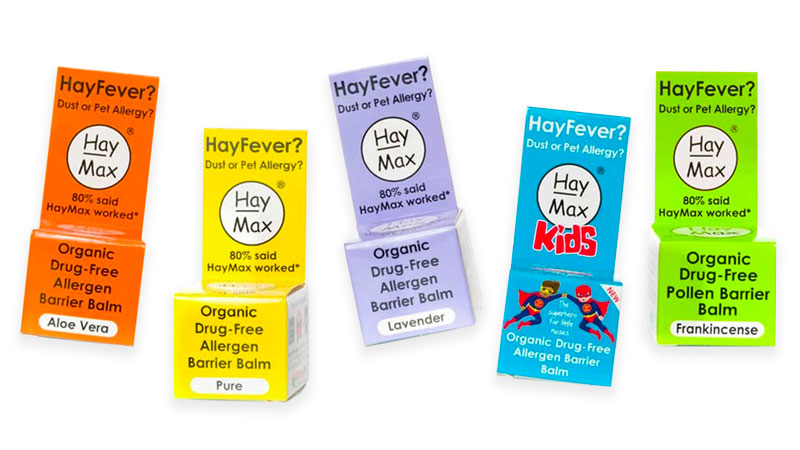 HayMax is made from a blend of beeswax and seed oils, to which we add essential oils or aloe vera leaf juice extracts to create three additional varieties of the original version, HayMax Pure, for added choice and to suit your personal preference. HayMax is natural, organic and drug free, so it's suitable for children and pregnant and breastfeeding women to use.
You can choose from five varieties of HayMax allergen barrier balm: Pure, Aloe Vera, Lavender, Frankincense and Kids. Each variety works in exactly the same way, by restricting the amount of dust, pet allergens and pollen that get into the body. All you do is wipe the balm onto the base of your nostrils and around your eyes. Magic.